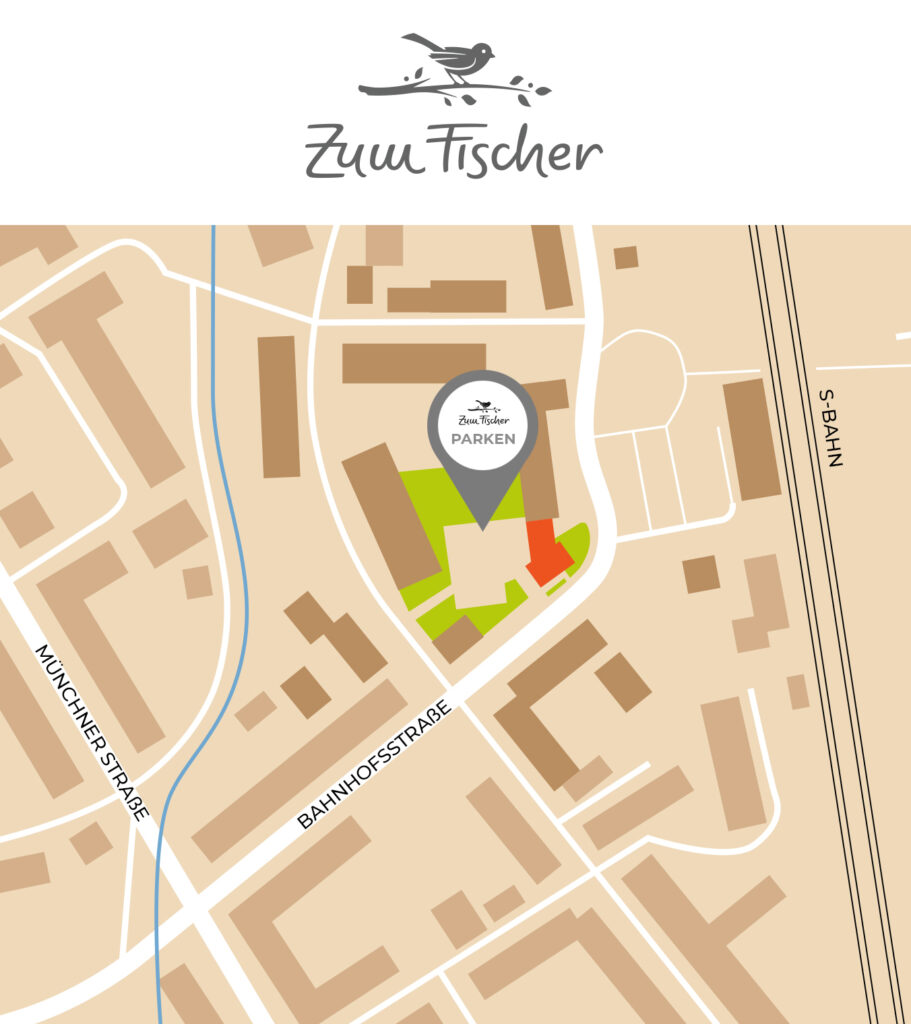 Our guests like where we are.
The "Zum Fischer" Hotel is located in the charming town of Dachau, north-west of the Bavarian state capital of Munich. Close to the metropolis and yet far away from the hustle and bustle.
Access
The urban railway station is just 100 meters from the hotel. From here, you can travel directly to Munich's city center – every 10 minutes on weekdays during peak hours. It takes only 20 minutes.
It is less than ten minutes (7 km) to the A99 or A92 freeways, and you are already heading north or south.
You can reach the airport by car within 30 minutes (28 km).
The Old Town
In the 1200-year-old town of Dachau, treat yourself to a walk through the small alleys, to the art gallery or to the district museum in the historic old town.
The castle hill (Schlossberg) with its castle and gardens offers a beautiful view far into the Dachau and Munich countryside.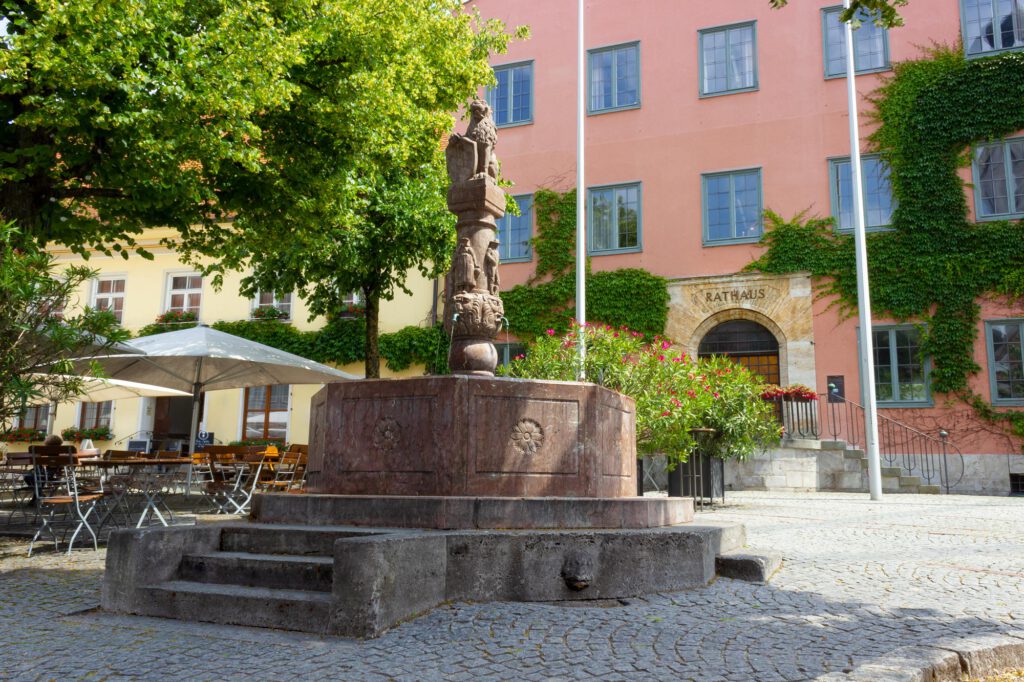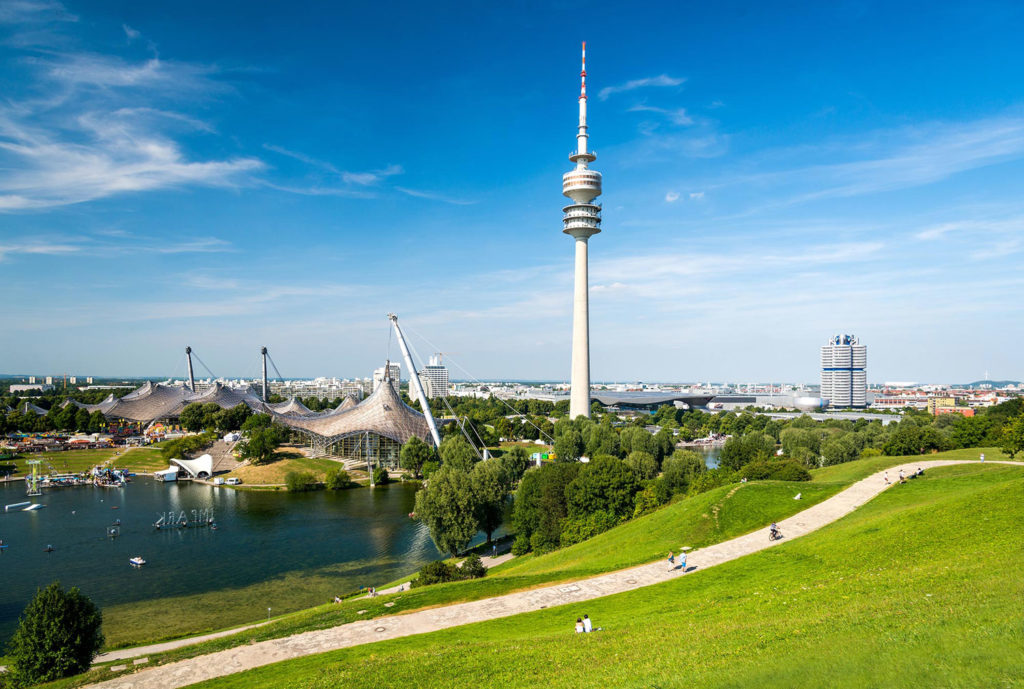 Close to Munich
We have guests who visit the trade fair or BMW Welt, attend a match in the Allianz Arena, enjoy the regatta course of the 1972 Olympic Games or a concert in the Olympic Hall. Afterwards, it's not off to just any hotel – but back home to us.
A stone's throw from the countryside
The surrounding area is known for its natural beauty.
The "Karlsfelder See" recreation lake area is only 13 minutes away by bike or 9 minutes by car. Perfect for swimming, jogging and walking.